Klopp talks about Mane and Salah's return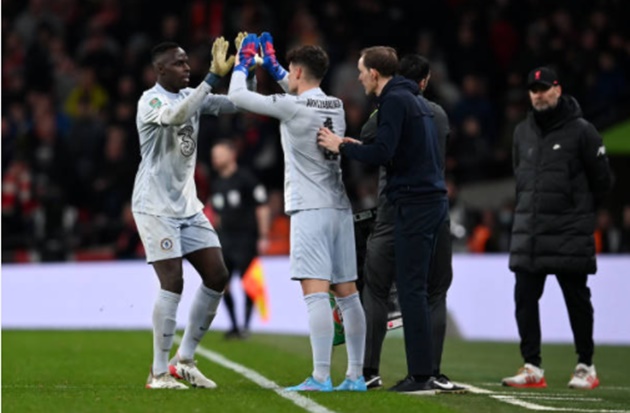 The final match between Chelsea and Liverpool was inconclusive after 120 official minutes. In the final minutes of the second extra time, coach Thomas Tuchel decided to launch goalkeeper Kepa into the field to catch a penalty shootout.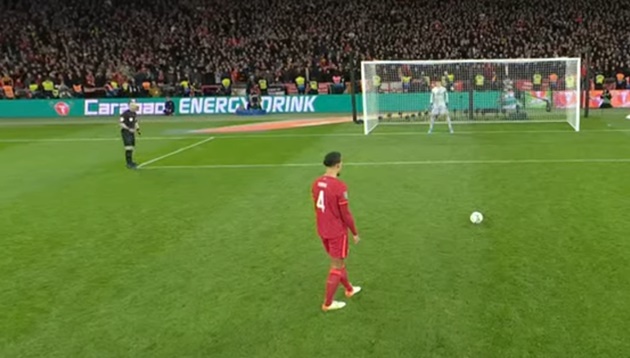 When facing Van Dijk, the Spaniard had a psychological blow when he stood almost to the left (from Van Dijk's point of view).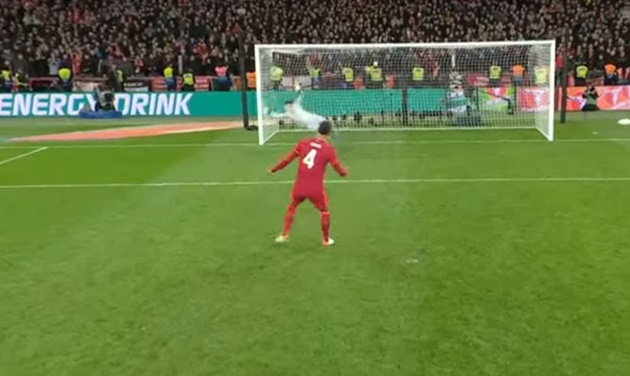 However, the seasoned Liverpool midfielder was not defeated in this psychological battle. He shot a powerful shot to the top left corner. And despite falling in the right direction, Kepa still had to surrender. After that, it was Kepa who missed the decisive penalty to help Liverpool crown.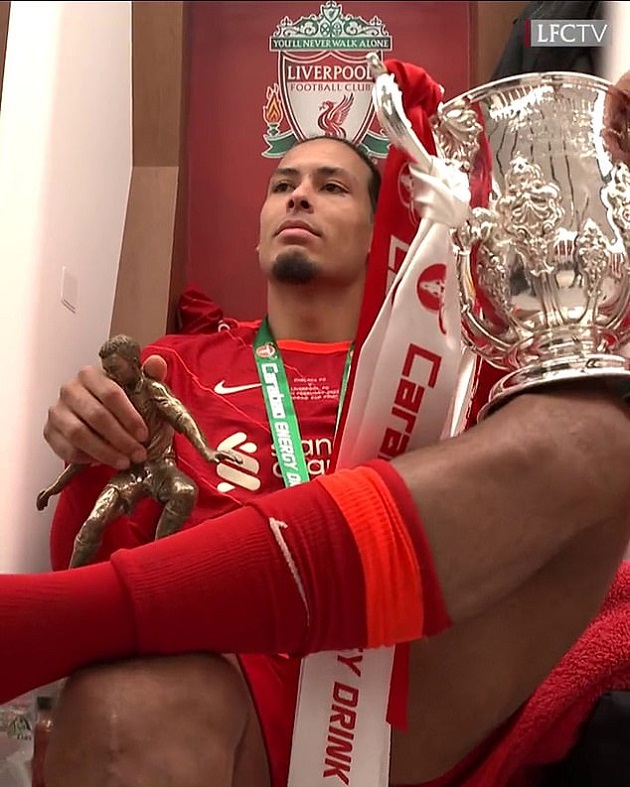 And here is a picture of Van Dijk proudly celebrating with the title of "Player of the Match" of BTC and the Carabao trophy.
 Liverpool's dressing room seemed to celebrate after 120 minutes of tension.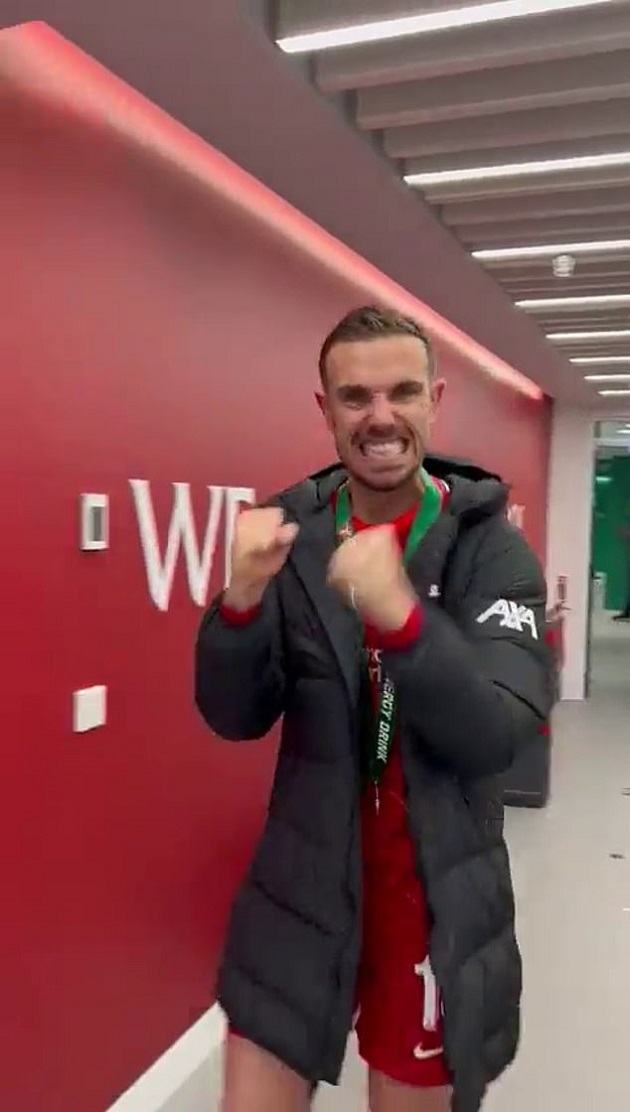 Captain Henderson played very well last night.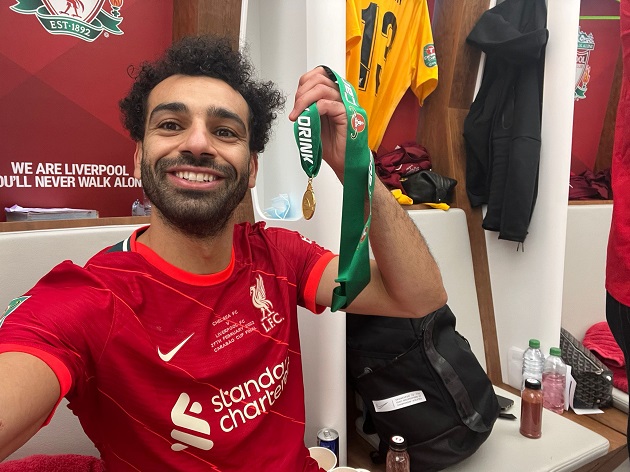 Salah shows off the medal he won for the first time in this tournament.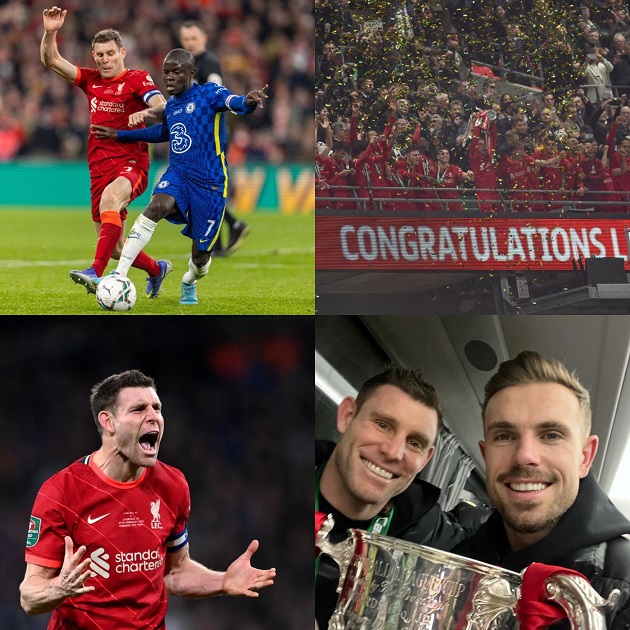 General Milner happily wrote on Twitter: "Oh, they will have to redecorate the Champion congratulatory plaque again."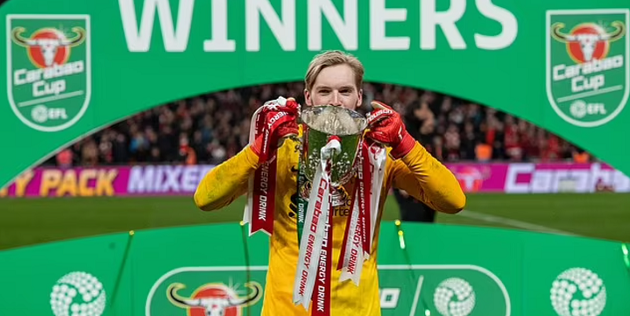 Reserve goalkeeper Caoimhin Kelleher had a great day when replacing Alisson's role.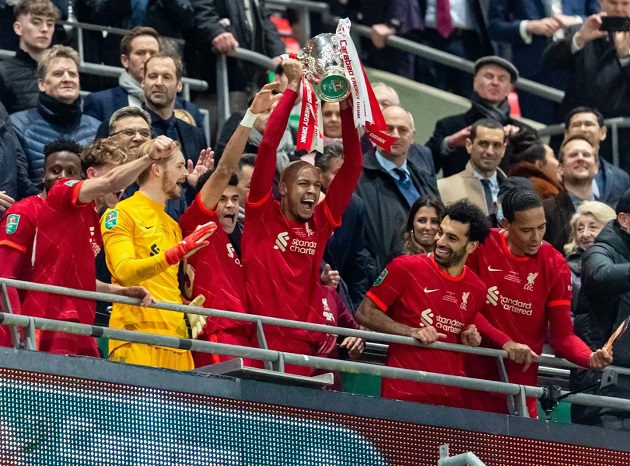 Carabao Cup is the missing trophy in Jurgen Klopp's super training set.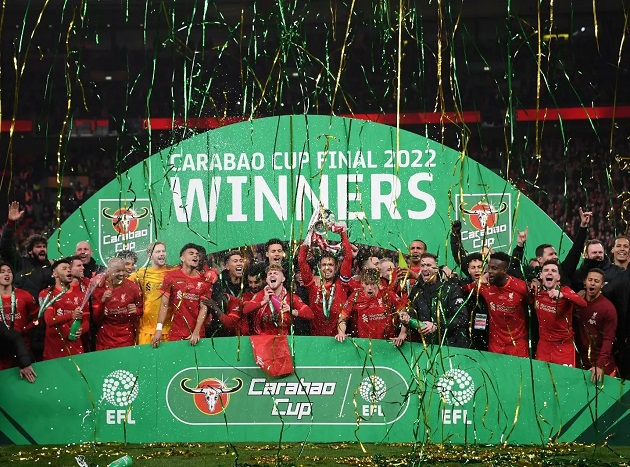 This is also a springboard for Liverpool to dream of a scenario that can beat Man City in the Premier League this season.